All
3 Content Marketing Trends for Hoteliers
---
Much has been written on the importance of content marketing to a hotel's digital marketing strategy. But what areas of content should you be focused on, and how can you make the task of content creation more manageable? This article identifies 3 content marketing pillars from which to build your content strategy.
Let's start by recapping what content marketing is and the value it brings to hotels. Content marketing is essentially anything that conveys a message to your audience; be it a photo, video, blog article, tweet, pin, or something else. Every time you say something, or show something, it's content.
Why Content Marketing Matters
A good content marketing strategy differentiates you from the competition, creates memorable relationships with travel shoppers, helps you to spend your marketing budget more strategically, and is a proven method to drive direct bookings.
There are a number of hotels already doing a great job with content marketing, like Clémentine Amiraux, the Creative Director of Prague's Hotel Josef and Maximilian Hotel. Clémentine says that instead of working with sites like Booking.com, her properties invest time and money into creating a better story; one that entices travelers to visit their hotel website.
They do this through creative videos and helpful blog posts about what to do in Prague. Instead of just advertising their hotel, they provide relevant content travelers care about. And this content is published everywhere; on their hotel website, Facebook, mobile sites and to VNetwork, the largest media syndication network in the travel industry. And it's working! Clémentine has seen double the website traffic, fewer bounce rates, and more direct bookings.
Hotel Josef is one example of effective content marketing driving results. In the last few years, we've seen content marketing make leaps and bounds in the hospitality industry. Here are 3 content marketing areas we believe every hotel marketer should be focused on.
Personalized Content Drives Quality Traffic & Higher Conversions
According to CMO, one third of marketers say that personalization is the most important capability of marketing in the future.
Personalized content is a strategy that relies on visitor data to deliver relevant content based on audience interests and motivation. It could range from a highly targeted call-to-action, to a revolving landing page based on geographic or industry-specific segments.
Chris Regalado wrote an article for us in April 2016 on how to use personalized content, specifically psychographics, to drive more hotel bookings.
"As hotel marketers, we all know the basic profile of our customers through standard demographic information. Demographics tell us where guests come from, their gender, age, location etc., but they don't really tell us who they are. That's where Psychographics come in. By studying things like purchasing and browsing habits, lifestyle, spending habits, hobbies and values, psychographics can help us uncover why a buyer makes a purchase. This allows us to create more personalized and targeted content for them."
Chris said to effectively reach your target audience, you must understand both their Demographics and Psychographics. Combining both helps create a buyer persona, from which you can begin to tell a compelling story. For hotels, it's not uncommon to have multiple buying personas (e.g. families, couples, singles, business travelers). Once you have identified your personas, you can start to build your story for them through social, mobile, email and desktop campaigns.
Chris used a real-life example from one of his clients. They targeted families on their hotel website (specifically mothers). Their content included information on nearby attractions for kids, to demonstrate how Mom could relax while on vacation. The result was a 3% reduction in website traffic, but a 30% increase in conversions – a clear sign their content struck a chord with the right audience.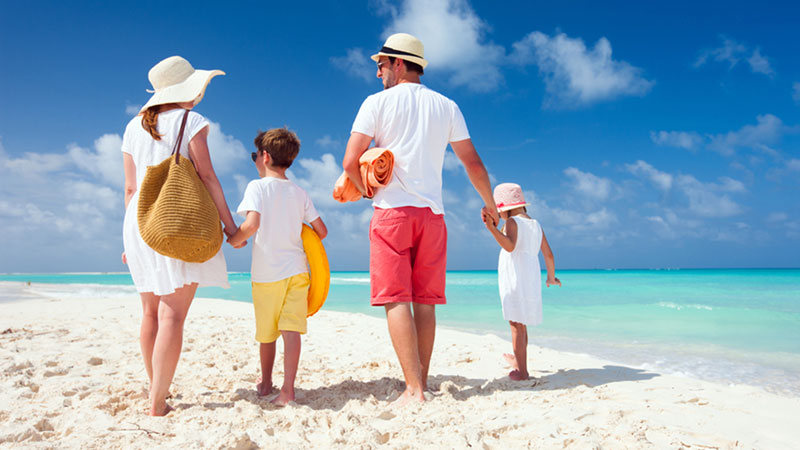 Where Personalized Content is Going
Artificial Intelligence (AI) is bringing the next wave of automation for the travel industry, one that is knowledge-based and can sift through mountains of information to give travelers tailored advice on how to plan their next trip.
Felix Laboy wrote about AI earlier this year, describing how WayBlazer employs this technology to identify and dynamically merchandise hotels in context of a traveler and their trip. With AI, a hotel website could dynamically merchandise relevant images and insights to match a specific type of vacation (e.g. romantic long weekend). The result is a more intriguing online experience, helping travelers spend more time on site, become more confident in their purchase decision, and book faster.
User-Generated Content Influences the Purchase Decision
Another noteworthy content trend is the proliferation of user-generated content (UGC). While not exactly new, a lot of hotels are now starting to pay attention to UGC and use it in their digital marketing.
UGC can be defined as any form of content, such as blogs, discussion forums, posts, tweets, live chats, podcasts, digital images, video, etc., that are created by users (in this case, hotel guests), often made available via social media. UGC is more trustworthy and believable that any other form of advertising. According to Stackla, 76% of people say that "online reviews from fellow travelers give them inside knowledge" about a place, and 40% of Millennials say that they depend solely on it to inform their purchase decision.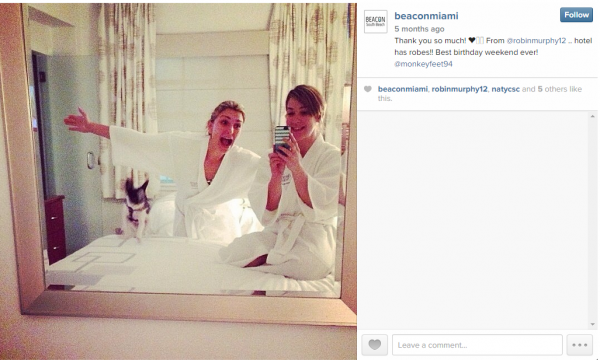 UGC provides greater organic reach and free advertising through social networks, but it's also useful for uncovering insights about your property (what guests like/don't like), to better understand your unique value proposition.
The question is, how can you encourage more user-generated content from guests? Check out this article from Darlene Rondeau, our VP of Best Practices at Leonardo, for 4 tips on how to get started.
Curated Content Keeps Travel Shoppers Engaged
Curated content is a simple, yet effective, way to engage with travel shoppers by offering them interesting and relevant content to their lives. Content curation involves sorting through large amounts of online content and presenting the best in an organized way.
According to Curate, 16% of marketers are curating content for their audience every day, while 48% are curating from third party sources at least once/week. Over 50% of marketers that curate content indicate that it has increased their brand visibility, thought leadership, SEO, web traffic and buyer engagement.
Marriott's Renaissance Hotels is an excellent example of a hotel doing this well, giving guests what they really want: micro-local, insider knowledge. Upping the ante on the average, behind-the-desk concierge, Renaissance has created the Renaissance Navigator, an on-site, mobile and online program built around curated content by locals (both employed by the hotel and not) offering recommendations on local food, drinks, music, shops, culture and entertainment.
Smaller properties can draw inspiration from this idea. Tools like Feedly and Scoop.it help you surf the web and find content on certain topics. From there you can organize and share it on your own social networks, websites, blogs, or even in newsletters. It's a great way to publish content regularly, without having to create it yourself.
Consider Curating Content on Your Website
Here's 3 ideas to get your creative juices flowing:
Showcase your property (e.g. start a Twitter or Instagram hashtag and encourage guests to share their content of your property. From there you can like, retweet or repost their content on your own social media pages)
Highlight your local destination (e.g. curate content on the cultural hotspots in your area, or best places to eat locally)
Drum up excitement for events happening in your city (e.g. Pride Week, Film Festivals, Sporting events, or even just the changing of the seasons)
Final Thoughts
Content marketing is at the core of any successful digital marketing strategy, helping to drive more relevant visitors to your hotel website, and keep them there longer. A more engaged visitor has a higher chance of converting, so it's important that your content appeals to your ideal guests' interests and needs. It's not just about communicating your property's features; it's an opportunity to demonstrate your knowledge of the local area and the value you can bring to the traveler's overall experience.
That said, content creation doesn't have to be a huge undertaking – there are tools (and people) willing to do it for you! Personalized content, user-generated content and curated content are all excellent strategies to better convey your hotel's story, differentiate you from the competition, and engage with travel shoppers in a more meaningful way.
Want more tips and examples on how to build a great content marketing strategy? Download our free eBook, "Content Marketing 101 for Hotels."