Reducing your OTA commissions; is it worth it? As Dennis Schaal recently reported in "The Definitive Oral History of Online Travel", it's been more than 25 years since the birth of online travel and there are key innovators that led the change in hotel commerce with websites like hotels.com, Travelocity, Priceline, and naturally Expedia. One of the things that struck me throughout this story, and as Dennis points out, thought leaders at these companies were emotionally attached to the idea of pioneering a new way for consumers to shop and purchase travel. And so it began.
Today, all day, every day we hear about the love/hate relationship between hotels and the OTAs. It's a dilemma for many owners and managers who depend on the OTAs broad and expansive reach to draw in business when needed, but resentful of fees paid particularly during more fruitful times. Many independent hotels don't understand nor have the budget to compete with these mega-digital marketing machines, and the brands don't have deep enough pockets to go head to head with the biggest OTAs who are spending more than $2 billion just with Google alone.
I loved Sabre CEO Tom Klein's perspective recently reported by Tnooz. "Travel is complex. Travel is messy. Travel is not 90% margin like many of the businesses that Google and Facebook and others are in". All the more reason to run your own race and obsess on what matters most to the guest, at which point you you'll be able shut out a lot of the noise that is distracting to your marketing strategy.
This article addresses the dollars and sense of moving OTA bookings from their "wallet" to yours. Let's start with a case study example of a small B&B property in Washington, D.C.
Malolo Bed and Breakfast
This charming B&B is a labor of love for owners David Alaga and George Lopez. Guests experience firsthand the care that goes into everything, from the cozy rooms to the elaborate meals complete with authentic Hawaiian entertainment. Malolo means 'to rest' in Samoan, and that's exactly what guests do when they're at this property – it's a little slice of Hawaii in DC.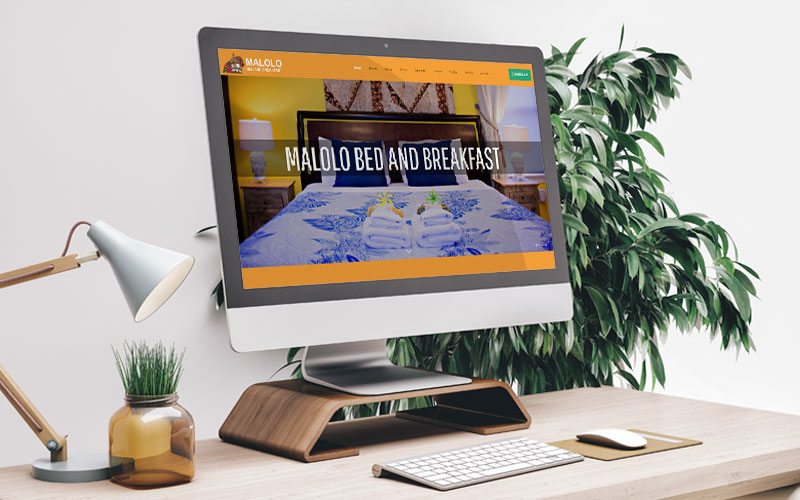 After purchasing this house, David built a business based on how he wanted to be treated when staying at a B&B. Malolo successfully rose to very high TripAdvisor ratings (22 out of 50,000 B&B's in the USA). However, David admitted that he wasn't focused enough on digital marketing and driving bookings through his own website. As a result, OTA commissions were eating into his profit margins.
"We want to leverage the OTAs, but not increase their commissions. We can't cut them out completely, but do want to reduce their expense. [In order to do that], we needed a site that was intriguing, that created an experience [for travel shoppers] that would encourage them to book." You can read more on how Malolo solved this problem and improved their ratio of OTA to direct bookings here.
Inspired by the success at Malolo Bed and Breakfast, we created several scenarios for a variety of property types and sizes to demonstrate how much OTAs may be eating into your profit margin. Using some assumptions and very simple math, we highlight below the positive impact of switching your bookings from an 80/20 ratio (OTA to direct) to a 60/40 ratio can have on cash flow.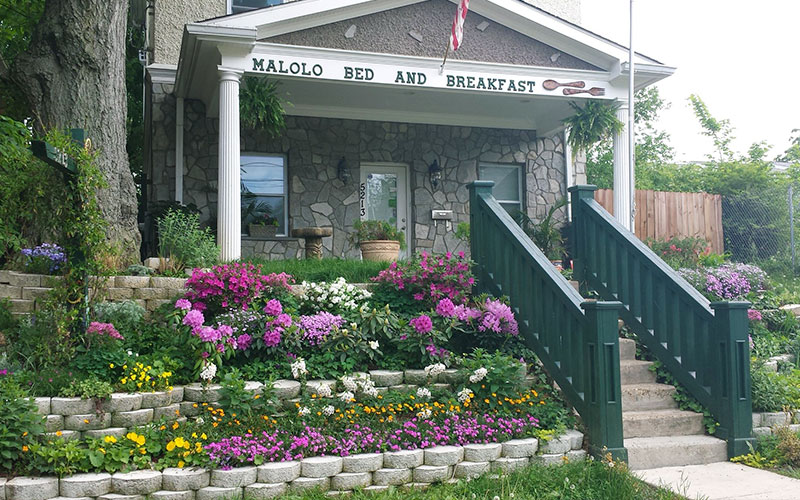 Malolo Bed and Breakfast
Bed and Breakfast
4 rooms
80% occupancy
$175 ADR
20% OTA commissions
Annualized
OTA vs. Direct
Booking Ratio

Room Sales

OTA
Commissions

Cash after
OTA Commission

80% / 20%

$204,400

$32,704

$171,696

60% / 40%

$204,400

$24,528

$179,872
✓ + $8,176 in cash flow
Now this math may not seem exciting as Malolo Bed and Breakfast only has four rooms, but imagine if you applied this for a larger hotel, with varying ADRs, which currently has an 80/20 split of bookings (OTA vs. direct).
Let's have a look at what a reduction in OTA bookings and increase in direct bookings (both by 20 percent) can do for other property types and sizes.
Hotel in Lincoln City, USA
Independent
75 rooms
80% occupancy
$135 ADR
20% OTA commissions
Annualized
OTA vs. Direct
Booking Ratio

Room Sales

OTA
Commissions

Cash after
OTA Commission

80% / 20%

$2,956,500

$473,040

$2,483,460

60% / 40%

$2,956,500

$354,780

$2,601,720
✓ + $118,260 in cash flow
Hotel in Prague, Czech Republic
Independent
109 Rooms
80% occupancy
$179 ADR
20% OTA commissions
Annualized
OTA vs. Direct
Booking Ratio

Room Sales

OTA
Commissions

Cash after
OTA Commission

80% / 20%

$5,697,212

$911,553

$4,785,658

60% / 40%

$5,697,212

$683,665

$5,013,546
✓ + $227,888 in cash flow
Hotel in Ottawa, Canada
Brand
240 rooms
80% occupancy
$210 ADR
20% OTA commissions
Annualized
OTA vs. Direct
Booking Ratio

Room Sales

OTA
Commissions

Cash after
OTA Commission

80% / 20%

$14,716,800

$2,354,688

$12,362,112

60% / 40%

$14,716,800

$1,766,016

$12,950,784
✓  An additional $588,672
Everyone is in violent agreement that direct bookings are better than OTA bookings, but how to get there in practical terms is something a lot of hotel marketers struggle with.
Here are 4 tips to get moving in the right direction:
1) Implement a Purpose Built Website Designed to Drive Conversions
Scott Yankton gives us this advice:
Answer a user's most important questions about your property. When customers are on your site it is essential to answer their most important questions they have about your property, in an order that is logical for your market.
Provide users with an easy, intuitive interface that doesn't contain obstacles that discourage conversion. This means quick, efficient, intuitive navigation that inspires confidence. It also means eliminating any confusing navigation that result in users leaving your site. Not sure if you have any? Ask your customers (e.g. try conducting your own usability studies). It's also important to make your calls to action (e.g. your buttons for booking or progressing in the process) obvious. Make them super easy to find and make it clear this is where visitors need to click to proceed.
Offer Social Proof. The principle of social proof is this – if someone is not certain they take cues from others. If other people are doing something, then it must be OK for them to do it as well. In short, we are social and tribal beings. What others think is important to us. This can be applied to websites, and for hospitality it's the reason why reviews like TripAdvisor and Yelp exist. We want to know what others think.
2) Be Found
This is really important to many hotels because it's almost impossible to compete against popular keywords since Expedia, booking.com and TripAdvisor have those locked up. Just try and do a search for "hotels in downtown Toronto" and the front page is dominated by third party travel websites. Contrast that with doing a search for "hotels near the TD Toronto jazz festival" and you get much different results including one for Trump Hotel. Most hotels should be focusing their efforts on search terms that have a higher propensity to convert. It is not necessarily about high volumes of traffic but rather about traffic that is going to convert. Said differently a hotel marketer should be happier with 100 visits with a 75% PI (Purchase Intent) ratio rather than 1,000 visits with a 5% PI ratio.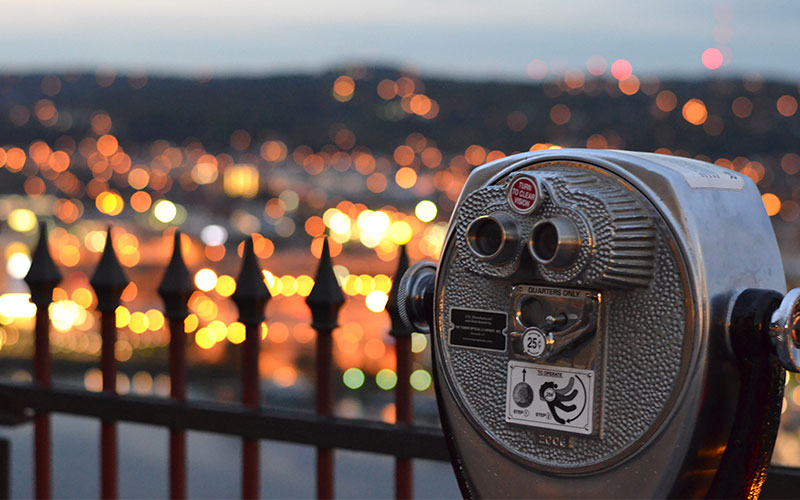 3) Show & Tell The Story Consumers Are Looking For Consistently Across Devices
Consumers care about three primary things; what makes your hotel different than others on my list (i.e. what is it about your hotel that will make my trip more fun, comfortable or efficient), what the rooms look like (i.e. the whole story – bed, desk, sitting area, washroom, amenities, etc.) and what kind of deal can I get. You don't need a custom website to tell these stories and you don't have to spend a ton of money creating and publishing these stories online. Today's life is lived multi-dimensionally, so be where your guests are shopping, when they're shopping & booking across desktops and mobile devices.
4) Use ProPAR as the Primary Metric
We have traditionally analyzed ADR, Occupancy and RevPar as a benchmark of top line revenue, which in some variation have existed since the first "modern day" hotel opened in Exeter in 1768. However, industry pundits point out that hoteliers would be better served to put ProPAR or Profit per Available Room into practice so that the cost of acquiring a guest is transparent and measured the same way across all channels. That would lead to smarter decisions because we'd understand the real value of our digital marketing strategies. I.e. how much does an OTA booking really cost compared with those bookings that come directly to me.
The business problem that hotel marketers are trying to solve can be distilled down to a single statement: How can I drive the most bookings for the least amount of money, time and effort possible?
It's about balance, as are most things in life. Nobody is suggesting that OTA relationships should be severed altogether, but when real savings are looking you in the eye, implementing a different, but better way to drive more bookings should be a top consideration.