Blog
2017 Travel Website Behavior Study: Key Findings That Impact Your Hotel Website
---
It's time to invest in your hotel website. Findings from a 2017 Travel Website Behavior Study by Fuel and Flip.to suggest that your hotel website is THE MOST influential factor when researching and booking a hotel. In fact, it's more influential than Word of Mouth (#2), OTAs (#3) Search Engines (#4) and Review Sites (#5).
Hotel Shoppers

Are Invested

Hotels therefore need to provide a superior website experience; one that grabs and holds the attention of travel shoppers. According to the study, leisure travelers visit on average 4.4 unique websites before booking a hotel. That's not a lot. However, they will spend a lot of time on the websites they like. Hotel shoppers spend, on average, 29.8 minutes digging deep into a hotel's website before making their reservation. This indicates that travel shoppers are willing to explore a hotel website for more than just basic hotel information. In fact, they're looking for much more than that.

Each time a potential guest visits your website, they are likely at different points of the booking journey. Your website therefore needs to provide content that is relevant to each stage of the booking process – Inspiration, Research, Planning, Validation, and Booking. Hoteliers also need to look closely at their web content, to understand what content is converting, and what might be causing people to leave the site.
Photos Are Important,

But Not Just Professional Ones

The study confirmed what we already know – that good photos influence the purchase decision. However, what's interesting is that while 87% of respondents said photos influenced them during booking, 79% of respondents said that user-generated photos influenced their decision. Hoteliers should take note of this; professional photographs are important, but so too are photos taken by your guests. Using both on your website provides a more accurate depiction of your property and sets guests' expectations.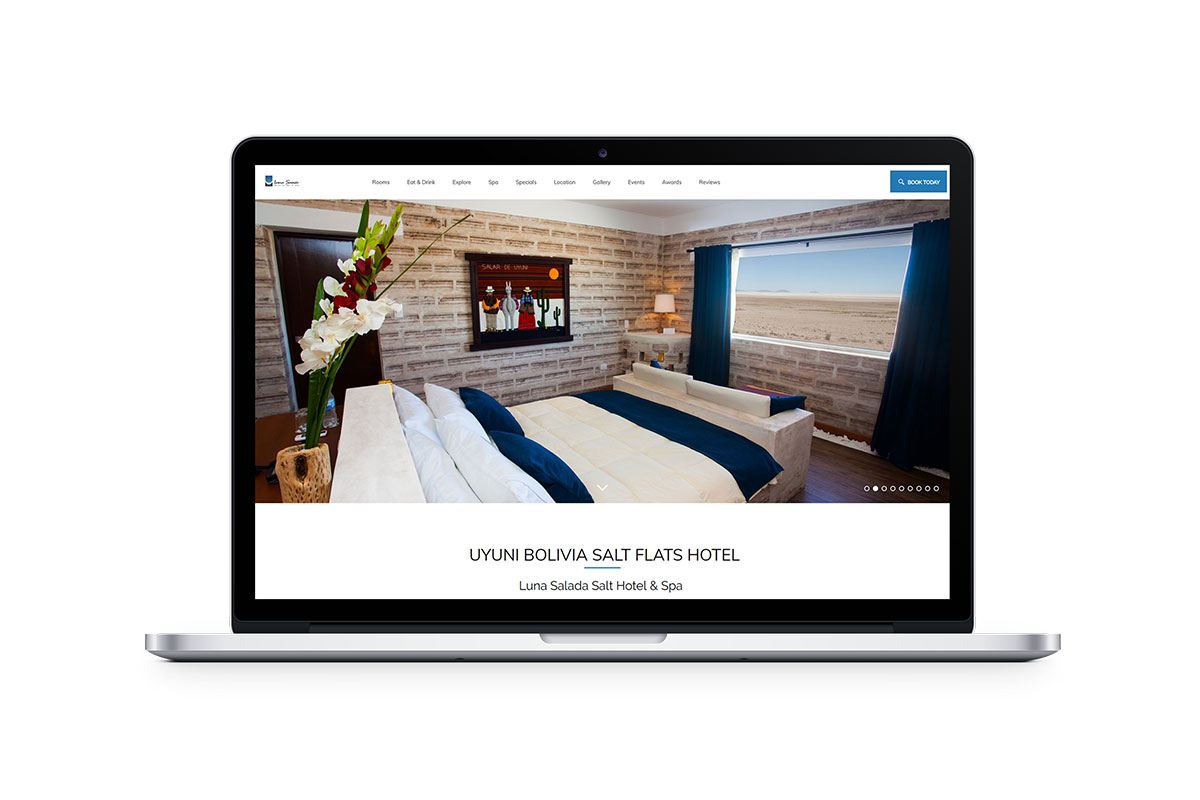 Also of interest is the growing importance of website design. The study found that 77% of respondents said site design – things like layout and functionality of the page – influenced them during booking. This is especially true for Millennials, with 87% indicating they are influenced by the quality of website design.
Written Content

& Your Story

In terms of written content, 95% of survey respondents said property & room information was important during their initial research phase. As they move through the shopping journey and validate their decision, reviews and

user-generated content

become more important. In addition, area information, events and property history were rated as important by more than 2/3 of people surveyed. This represents a significant opportunity for hotels to tell their unique story and demonstrate value to potential guests.
Determining

Factors

While price continues to be the most important factor influencing a booking, Location comes in at No. 2, followed by Room Size & Layout. Hotels that can adequately address these things on their website will increase their chances of winning the booking. For example, including Google Maps integration so travel shoppers can narrow in on your exact location, or providing multiple photos (taken at different angles) of each room type.

Special offers

also influence the booking, so be sure to have a dedicated page for them, or adequately call them out on your website.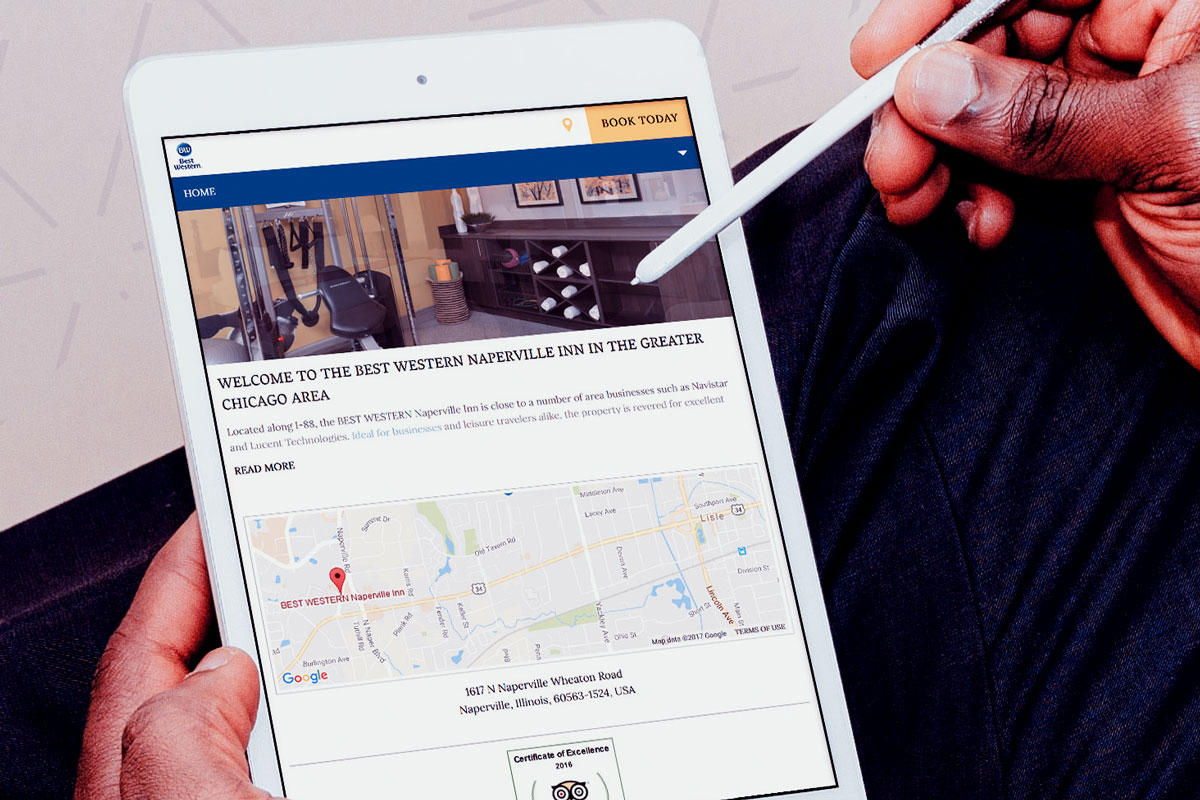 The Human Element is

Not Dead

One additional finding from the study worth noting is what travel shoppers would do if they had a question during the booking process. A whopping 76% would try and contact the property by phone. Ensuring you have click-to-call functionality on your website is therefore paramount, especially on mobile devices. This one feature could be the difference between securing a direct booking (online of via phone) or a losing a customer.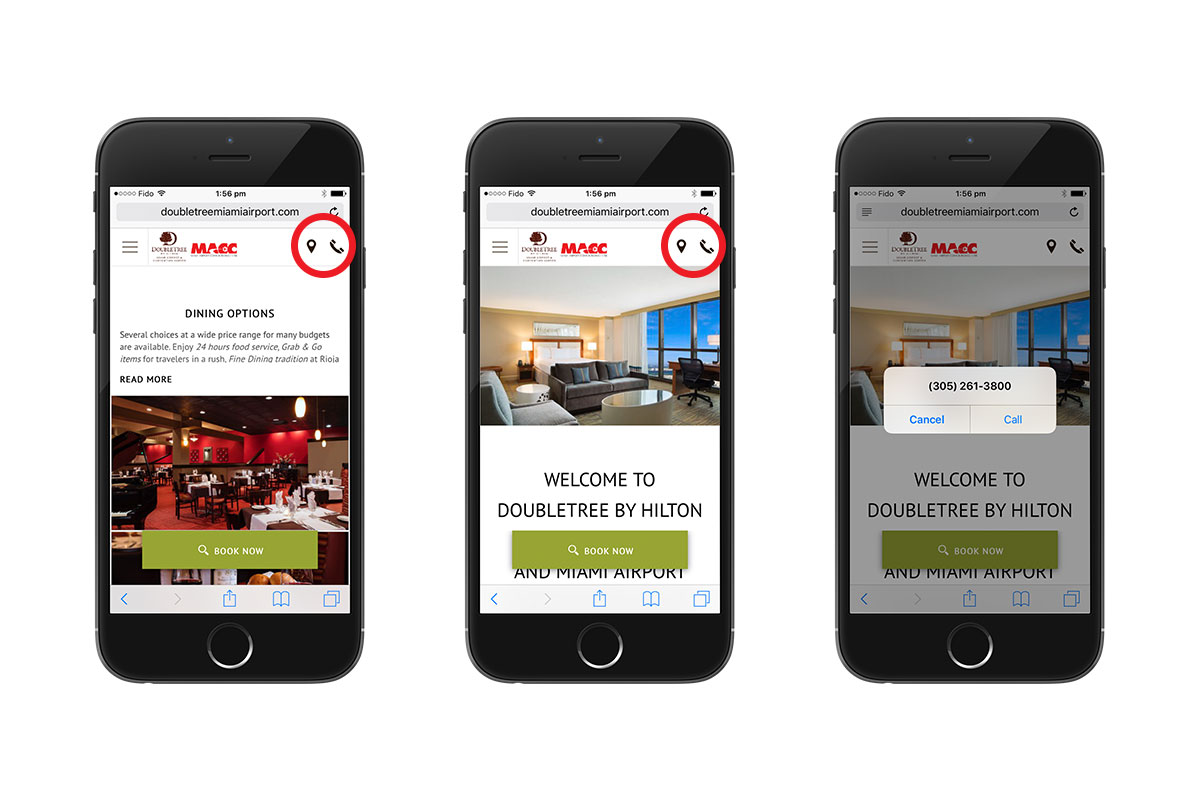 Key Takeaways
Your hotel website carries the most influence in the eyes of travel shoppers – more than word of mouth and the OTAs. It should be well-designed and contain lots of photos – both professional and user-generated. Travel shoppers come to your website at different points in the buying process, so your content needs to address every phase. Provide lots of detail – travel shoppers who are close to booking will invest the time to adequately research your property.
Price remains the most important deciding factor – but price can mean two things: narrowing down a selection between one hotel over another, OR staying within a traveler's budget in general. Location, Room Size & Layout, and Special Offers, also play an important role in the ultimate decision. Your hotel website should provide details around all these things, so travel shoppers don't have to leave to find it elsewhere. If they can't find answers to their questions, however, make it easy for them to contact you another way. Click to call functionality is best, to ensure they get immediate support and can complete the reservation over the phone.
Ready for Some

Good News?

Vizlly's website themes address all of the findings in Fuel and Flip.to's report! Get a visually-stunning hotel website, optimized for mobile, and designed to convert. Request a demo of Vizlly today.