Best Practices
How to Leverage User Generated Content to Persuade Travel Shoppers
---
Last week we hosted a webinar on How to Build a Winning Social Media Strategy. We were joined by Greg Bodenair, Area Marketing Manager for Kimpton Hotels of Boston & Cambridge, who shared with us his wealth of knowledge on social media marketing. One of the subjects Greg touched on was leveraging user generated content (UGC) in your social strategy.
In this article, we're taking a deeper dive into 3 specific questions – Why is UGC such a powerful tool for hotel marketers? How are hotels currently using UGC? And how can your hotel easily leverage UGC on your website?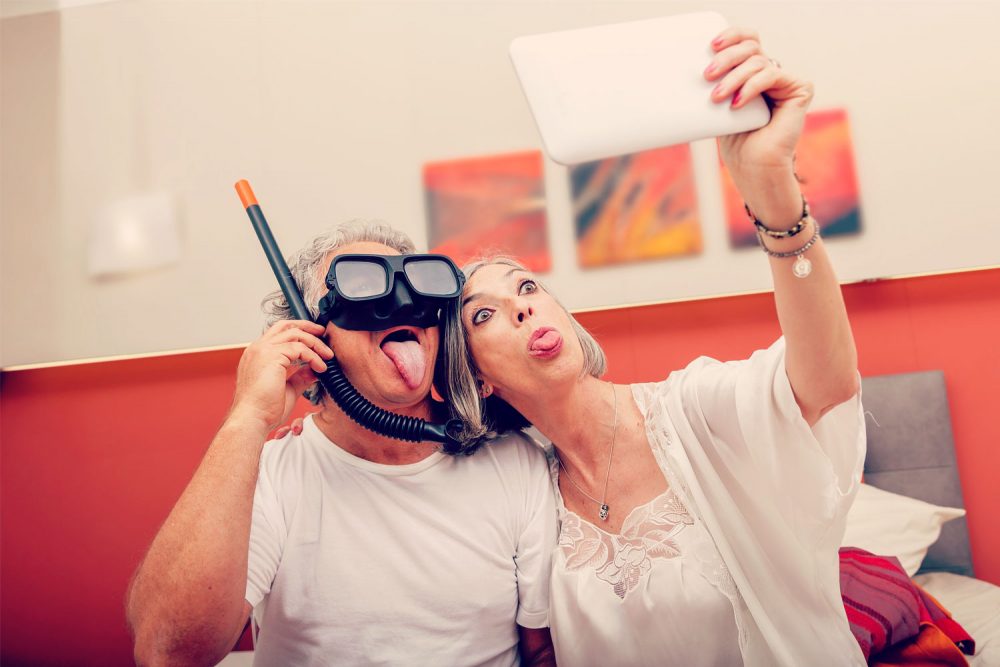 Why is User Generated Content Important?
UGC refers to any content, whether it be pictures, social media posts, reviews, etc. created by unpaid contributors. The importance of UGC has been steadily rising over the past decade as consumers gradually pay less attention to traditional brand messages.
A recent study by Salesforce found that 92% of consumers trust online content from friends and family above all other forms of brand messages, and 53% of millennials say that UGC has influenced their purchasing decisions. It is clear that consumers trust UGC, and hotels are uniquely positioned to capitalize on it due to the number of guests that stay with them annually.
You Have an Army of Storytellers
Hotel marketing expert, Tim Peter, created a simple formula to calculate how many potential storytellers stay at your hotel each year. If you are a 100 room hotel that has a 60% occupancy rate with 1.4 guests per room, you have nearly 31,000 potential storytellers that stay with you each year.

When you combine this with Pew Research Center's study that found the average Facebook user has 200 friends, you could reach over 6 million people annually by leveraging your guests' experiences through UGC.
Using your guests to communicate your hotel's story has never been more important to your social media strategy in light of last year's Facebook news feed algorithm update. The update gives preference to posts made by users' friends and family and limits the amount of promotional posts users see from businesses. UGC can help expand your reach at a time when Facebook is trying to reduce it.
How Do You Encourage Guests to Share on Social Media?
Luckily it doesn't take much convincing to get people to post about their trips on social media. 76% of travellers already post vacation photos to social networks. However, there are steps that you can take to influence what is being posted about your property. This can include running contests, creating brand hashtags, or identifying photo opportunities at your hotel, to name a few.
The 57 Hotel in Sydney, Australia does a fantastic job of encouraging guests to take and share in-room selfies on Instagram. They do this by writing personalized welcome messages on the mirrors in each room, and including their hashtags #57Selfie and #57hotel. By encouraging guests to use specific hashtags, the 57 Hotel can track what has been posted, and share this UGC with their own followers. And each guest that shares their selfie on Instagram is broadcasting to their followers that the 57 Hotel is a great place to stay.
An Integrated Approach to User Generated Content
User generated content is a great way to increase trust on social media in a way that travel shoppers view as authentic. You can take this one step further by also integrating UCG into your hotel website. Loews Hotels is leading the way with their #TravelForReal campaign.
They encourage guests to share images of their stay by using the hashtag #TravelForReal. Good images get shared on their social media and website. The best images are even used in their digital and print advertising (with permission of course). The images are overlaid with the text Everybody Needs ________. Each image fills in the blank to better communicate the hotel's story.
How to Add User Generated Content to Your Website
Adding user generated content to your website helps build trust and authenticity around your brand. It also provides you with a regular stream of new content for your website with very little effort. Furthermore, a Salesforce study found that visitors to websites that include UGC galleries spend 90% more time on site, which is important because the longer someone stays on your website, the more likely they are to convert.
There are many free tools available that allow you to curate a social media feed, including posts from your own social media accounts, as well as posts from others that use your specific hashtag.
Spend some time deciding what hashtag to use for your hotel and how you will promote it (both online and on-property). Your hashtag should be specific to your hotel and align with your hotel's unique story. To encourage guests to start using your hashtag, make sure you're using it in all of your own posts. You might even consider running a social media contest or taking a cue from the 57 Hotel and suggesting photo opportunities on-property. In no time you will have an army of guests producing authentic UGC that resonates with travel shoppers.
Once you have this, do something similar to The Flanders Hotel in New Jersey. They have used Juicer to integrate their social media feed into their homepage. Each post gives a glimpse into what a typical day is like at The Flanders Hotel (e.g. Prime Rib night, yoga, magic shows, weddings, high tea) to reach and appeal to more travel shoppers.
Adding a social media feed to your Vizlly website is a simple process and only takes a few minutes. With Vizlly's HTML functionality, you just copy the embed code from Juicer (or another application) and paste it into the desired page of your website in the text setting.
Get more great tips to improve your social media marketing, download our Social Media Cheat Sheets!